Empowering brands, designers, and artists to simply create affordable and secure product authentication, engaging activations, and circular sustainable relationships with consumers and fans throughout their connected product's lifecycle and beyond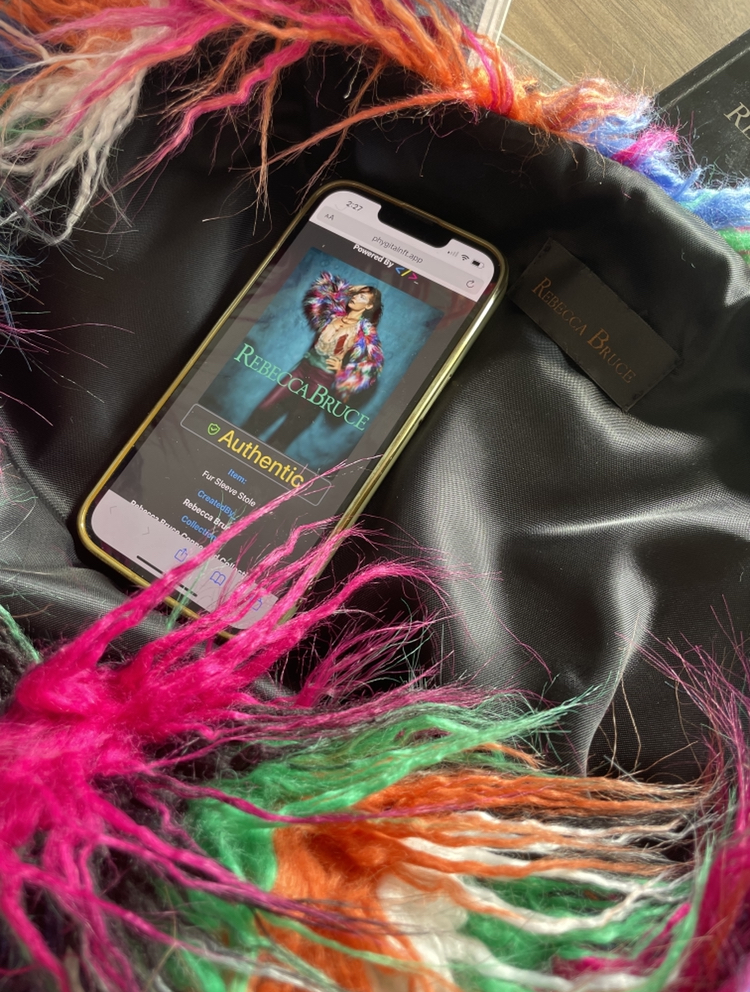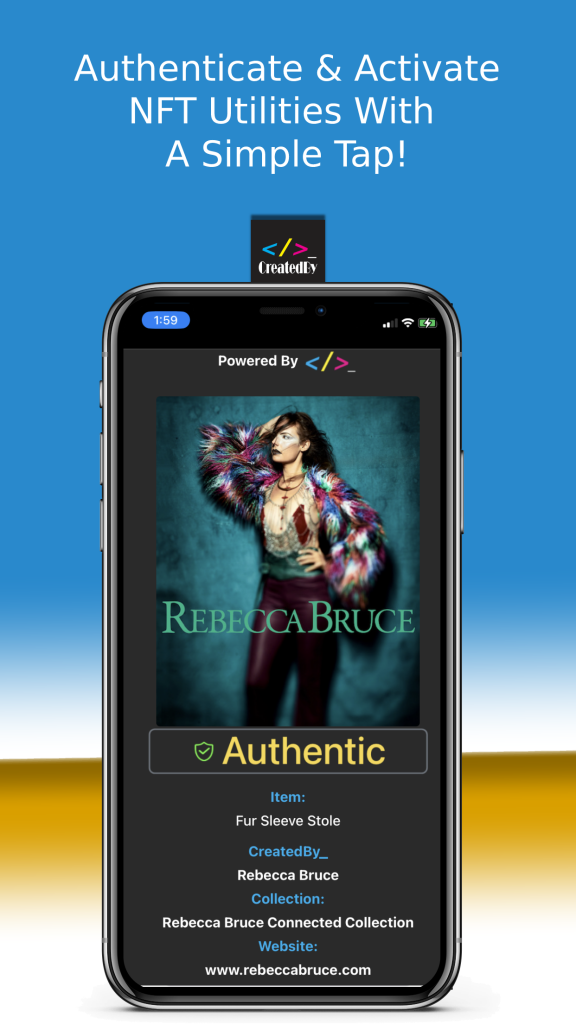 Discover how CreatedBy_ can transform your brand protection, customer engagement, and environmental impact with:
Secure authentication of products, goods, and collectibles
Create encrypted digital product IDs to eliminate counterfeiting and theft
Activates engaging digital utilities and experiences
Provides circular sustainable lifecycle programs for upcycling and recycling
Engage with consumers at every stage of your product journey unlocking rewards with loyalty programs, tickets, exclusive content, events, and more
---
Connected Goods Made Simple
---
With a Simple Tap with your Mobile Phone
Encode/Encrypt
Authenticate
&
Activate
The CreatedBy_
NFC Tag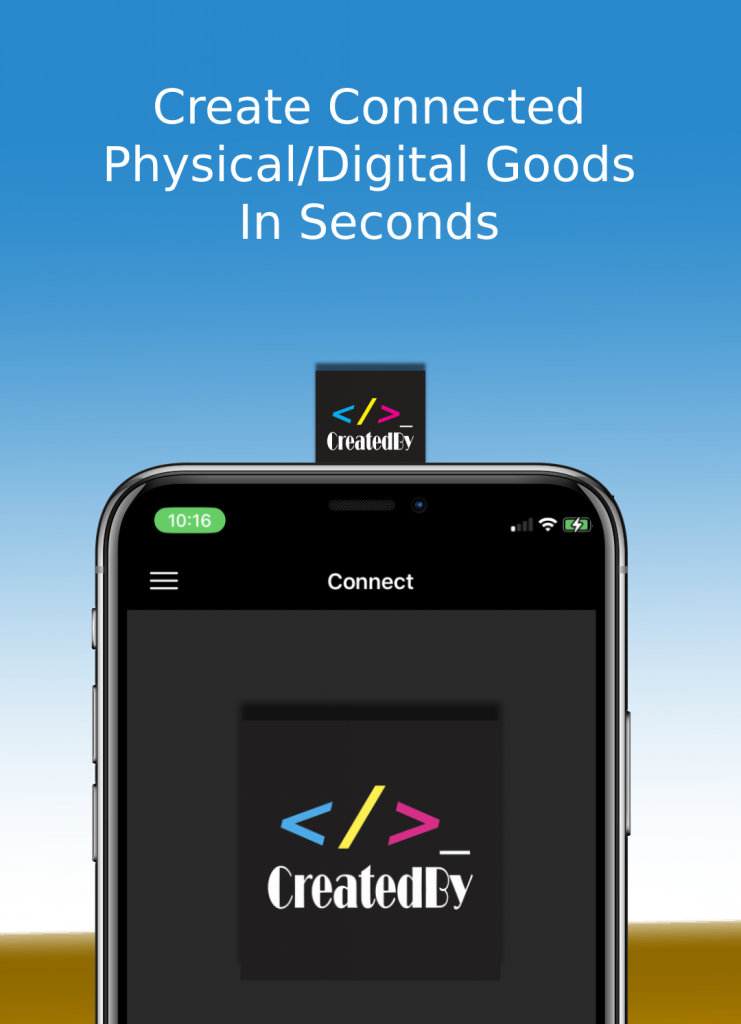 ---
Easy Mobile Encoding, Authentication, and Activation
---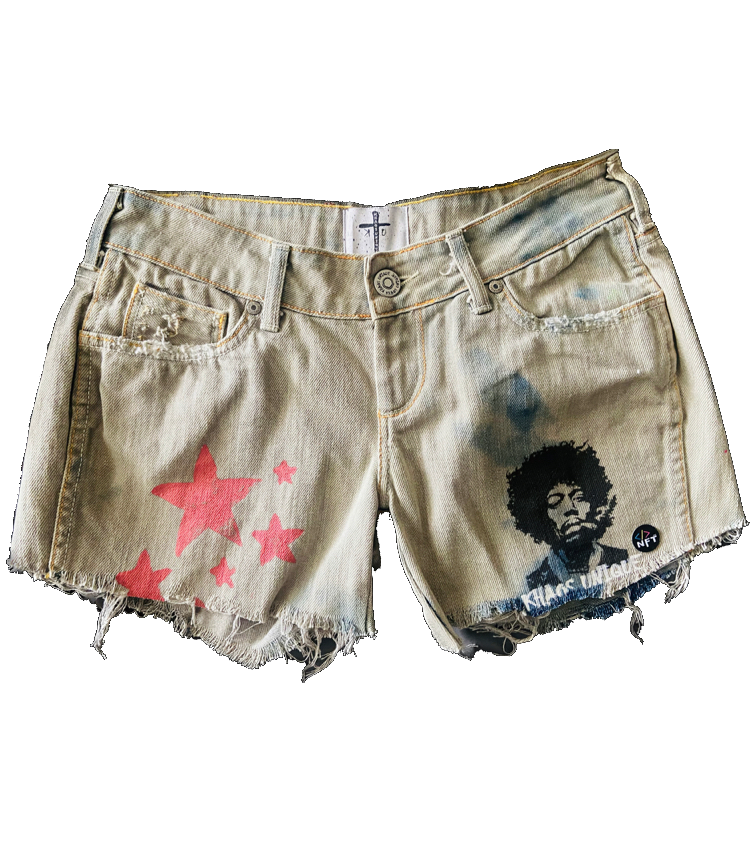 Getting connected made easy with our mobile app and cloud service to create digital anti-counterfeit certificates of authenticity and ownership for any connected physical and digital good. These cannot be cloned or duplicated and represent the good's physical and digital identity. Using encryption, we create digital certificates of authenticity, encoded, locked and verified on our tamper proof CreatedBy_ NFC tag, readable and activated with a simple tap with any mobile phone.
---
Unlock the Power of the CreatedBy_ NFC Tag
---
Encrypted/ Non-Cloning NFC Tag
Small in size (22mm)
Affixes to most surfaces and fabrics
Easy to self-affix with stitching or EF epoxy
Made with flexible woven fabric
Waterproof
Washable and low heat drying
Create custom sizes and designs
Order directly from our store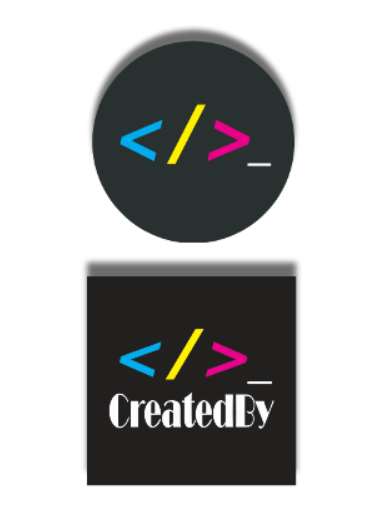 ---
Our Connected Goods Ecosystem
---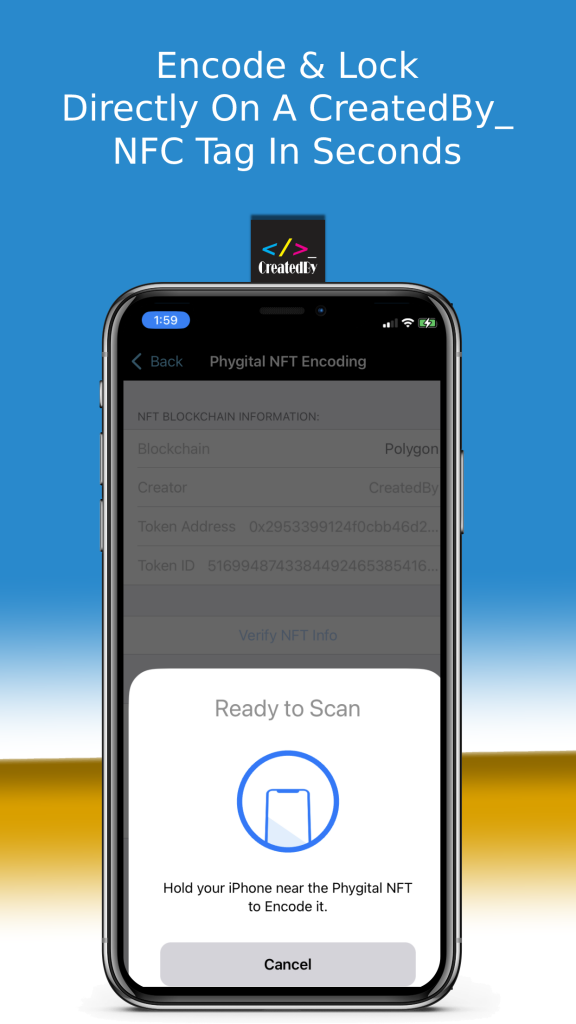 iPhone & Android CreatedBy_ Connect Apps
App Free Mobile Phone Authentication & Activation
Supports top level layer 1 and layer 2 blockchains including Ethereum, Polygon, Solana, Flow, Tezos and more to come
Self-Service or Built into Manufacturing
Embedded Plug-in/API
NFT Utility Partnerships
---
Our Partnerships
---
---

Our Mission: We believe connected physical and digital goods are the future of the modern digital creator economy of Web3, taking goods beyond being collectibles to unlocking the powerful utility of circular connected goods for creators and owners. With the advent of blockchain, NFTs and their utilities, circular connected goods will be the engine of the new digital economy of community commerce. Through the CreatedBy_ Connect Ecosystem we are building the future connected, CreatedBy_ you!
---